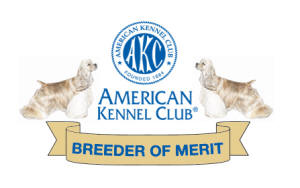 Welcome to the webhome of Buttonwood Cockers located in Southeastern Pennsylvania since 1989.


I am a breeder owner handler of over 55 Breed Champions, High in Trial Obedience, Therapy, Rally and multiple MACH Agility titled American Cocker Spaniels.

I have had cocker spaniels for over 50 years and am dedicated to the breed in my efforts to breed, socialize, show & raise happy, healthy cockers.

All my champions are health tested, including but not limited to, hereditary eye diseases yearly, and at the appropriate age they are tested and certified free of hip dysplasia.

I am a 29 year Life Member of the American Spaniel Club which is our breed's parent breed club. My dogs have won many awards at the American Spaniel Club Flushing Spaniel Shows, ASC Nationals as well as many wonderful Westminster Kennel Club awards including multiple Award of Merits, Best of Opposite Sex, Select Bitch, Select Dog and best of all winning the Ascob Best of Variety award in 2007 breeder/owner/handled.

I have been fortunate to have bred/owned and handled the #2 Ascob Cocker Spaniel in the country at one time. Thank you "Will" for that amazing journey we traveled together. I was truly blessed to have you by my side for 15 yrs 2 1/2 months.

I have been honored to judge many puppy sweepstakes assignments in the United States and honored to judge Cocker Specialties in Sweden and Finland. I thank all these clubs for their faith in my ability to award those cockers that most closely represent the standard of our beloved breed.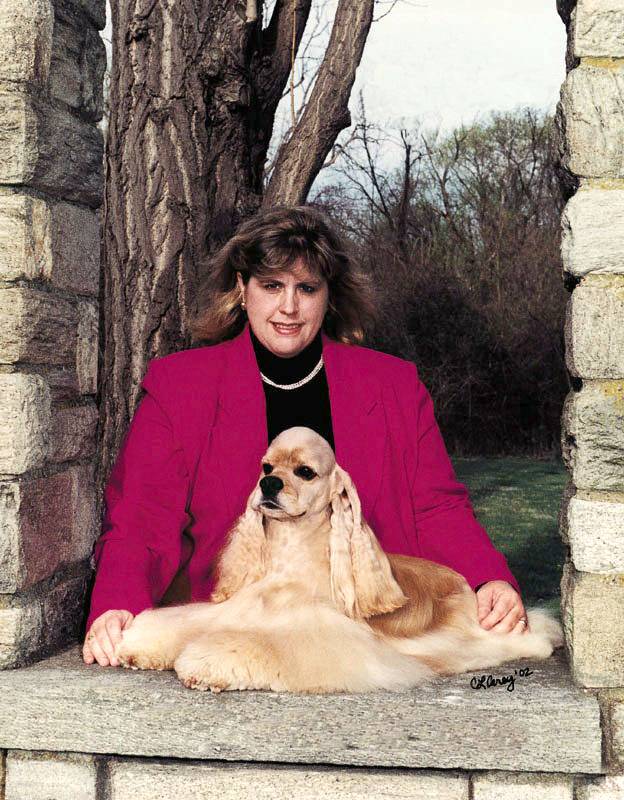 Contents and Photos on this website are copyright protected. No photos or content may be removed or copied in any form without written permission of website owner. © C.L. Carey 2018
Buttonwoodcockers@verizon.net